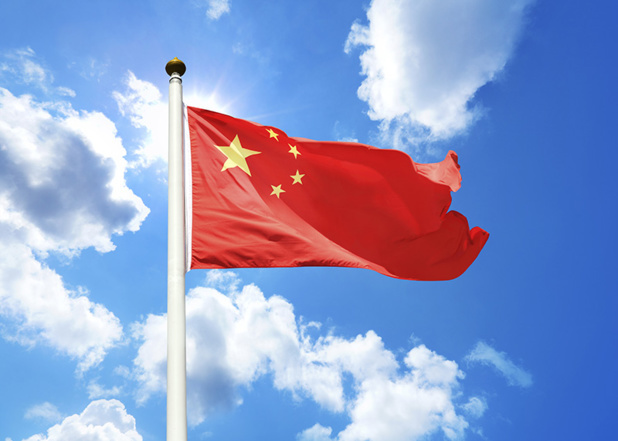 Chinese groups such as Fosun or HNA are deeply interested in the tourism sector in Europe, and particularly in France - China Flag © estherpoon
The HNA, owner of Hainan Airlines, could become one of the main shareholders of the Fram group.
It is not the first time that the fourth Chinese company shows interest in the French market.
Last July, the group had signed with
Pierre & Vacances
a
"covenant in the perspective of establishing a strategic partnership,"
according to a press statement.
The objective being to develop the concepts of
Pierre & Vacances and Center Parcs in China
. But also to attract Chinese travelers to the group's accommodations in Europe.
In 2012, Haina had integrated Aigle Azur's capital in order to develop airlines between France and China.
But due to a lack of agreement on flying over Siberia, the two companies could not operate their much anticipated Paris-Beijing flights. They had to settle with a code share, operational since April.
Haina is also undergoing talks with Air Tahiti Nui
to improve its service to Polynesia thanks to a code-share or an interline arrangement.
HNA group stands within the world's 500 largest fortunes
The company is at the Paris Airport since last September with a line between its base in Hangzhou-Xiaoshan and CDG.
A service that exceeds far beyond expectations, to an extent that a
third weekly flight
was added last March 30th.
A fill-up rate assured in part with Chinese clients according to Vincent Zhang, Marketing Director in Paris.
These excellent results can be seen in most of the lines operated by the group that ended its first semester 2015 with a
net profit of 1.6 billion yuans, or 223 million euros, an increase of 232%.
In fact, it was featured, for the first time, in the ranking of the world's 500 biggest fortunes, according to the
eponymous magazine.
Meaning that HNA has the means to match its ambitions. It has just closed the acquisition of
Swissport
, world's number one company on airport assistance and subcontracting, for an amount of
2.8 billion dollars. (2.48 billion euros.)
Last March, it also announced its intention to acquire
30 Boeings 787-900
for a value of 7.7 billion dollars (7 billion euros) at the catalogue price. Enough to develop its lines internationally and indulge a strong national demand for international travel.
But the group isn't the only one interested in French transportation.
Chinese investors are also looking at hotels and distribution
Last April, the airport of Toulouse Blagnac was sold to the Chinese consortium Symbiose for an amount of 308 million euros. A sale that was quite controversial with the group's CEO being investigated for corruption charges in China, as revealed by Médiapart.

Another group that is very interested in French tour-operating: Fosun.

In 2010, it had invested in Club Med before taking full control after a long financial battle against the Italian businessman Andrea Bonomi.

The group had spent 930 million euros to be the sole owner of the brand in China.

Encouraged by this success, Fosun also acquired 51% of Thomas Cook fostering, afterwards, synergies between the two tour-operators.

The hotel sector was not left behind, as we had already mentioned last December on TourMaG.com.

Particularly with the Accor group, the European leader and 6th hotel operator in the world, that signed with Huazhu in order to open 350 to 400 new hotels in the next five years under the Accor brands.

Also worth noting is the buyout of Louvre Hotels by Jin Jiang last March for an amount of 1.3 billion euros.

Proof that while the tourism companies of the Old Continent may be snubbed by European investors, they are making the Chinese quite happy!