A bit of History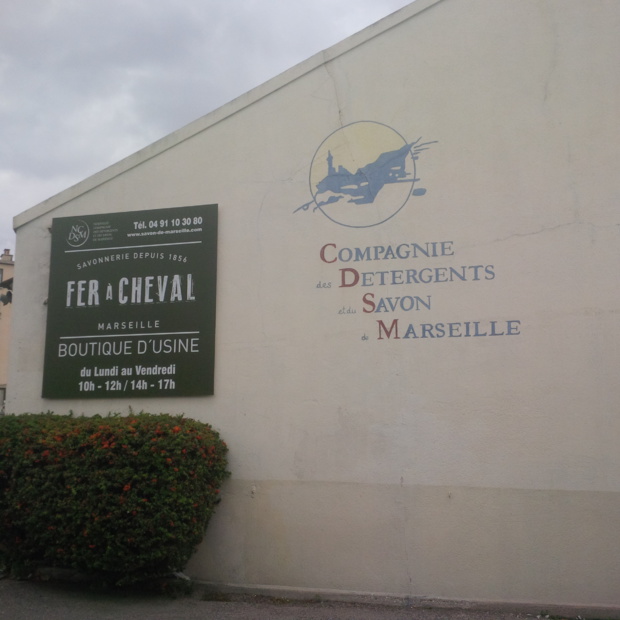 In 1856, a candle factory located in a typical neighborhood of Marseille, Chemin de Sainte Marthe, turned its business into soap making, manufacturing the traditional Savon de Marseille.

Bought by anoher company in 1953, the factory was named Savonnerie du Fer à Cheval after a tradition which gave business a name which will bring it luck over the years (The Horseshoe company – Le Fer à Cheval- couldn't be a better name in that sense).

Perpetuating an ancestral expertise based on the principle that the factory would only use raw material and would be involved in every aspect of the process, the Savonnerie du Fer à Cheval creates an authentic and a unique product which has become emblematic all over the world. 160 years after it started its business, this oldest soap factory still in activity in Marseille has become a member of the select group Entreprise du Patrimoine Vivant and holds a Tourism Quality label.

An interesting educational tour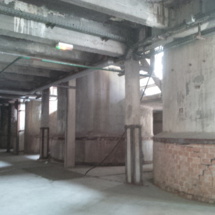 As you step in the manufactory, you will enter a world of ancient traditions and soap making secrets.
Seven out of the nine original tanks are still in service (each weighs 15 tonnes). You will see the stone foundation with the addition of various renovations through the years. You will learn that the
real
Savon de Marseille is exclusively made out of vegetable oils, with no dye, no perfume and no preservative. It is obtained through a very old five-step process you can attend (empâtage, salting-out, cooking process, cleaning and liquidation).
During the tour, you will be able to talk with a soap maker about the process, about the time saponification takes and you will come to better understand the values of the company dedicated to making an alternative to chemical products.
Forecast and expansion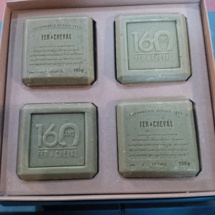 La savonnerie du Fer à Cheval has been bought by two brothers, Raphaël et Yannick Seghin, who worked hard on a complete reorganization of the soap factory and who aim to revitalize it for its 160th anniversary.
Beacause La Savonnerie du Fer à Cheval is part of Marseille's living heritage and because the Savon de Marseille is such a popular and timeless product, good prospects are soon to come. For a start, the growth in production and the development of the company has doubled since 2015.
Raphaël Seghin, President of NCDSM
(
Nouvelle Compagnie des Détergents et du Savon de Marseille
, a company to which belongs the brand Fer à Cheval) announces : «
We reviewed the marketing, production, and work organization and we will be able to offer new lines of products for 2017 with new ambitions for distribution. We will also work on a fundraising campaign to modernize our manufacture
».
Besides the release of a special 160th anniversary box of soap, two new lines of products has been introduced in the market to respond new aspirations to consume smarter : the
Authentique Savon de Marseille
line and the
Maison
line (with savon de Marseille). A
cosmetic line
will be produced before the end of the year with, for a start, a body milk and a nourishing hand cream with shea butter.
A total of 70 products will be launched onto the market in 2017, which doubles the 2013 product portofolio.
Gift shop
The gift shop of La savonnerie du Fer à Cheval offers a great choice of local manufactured products.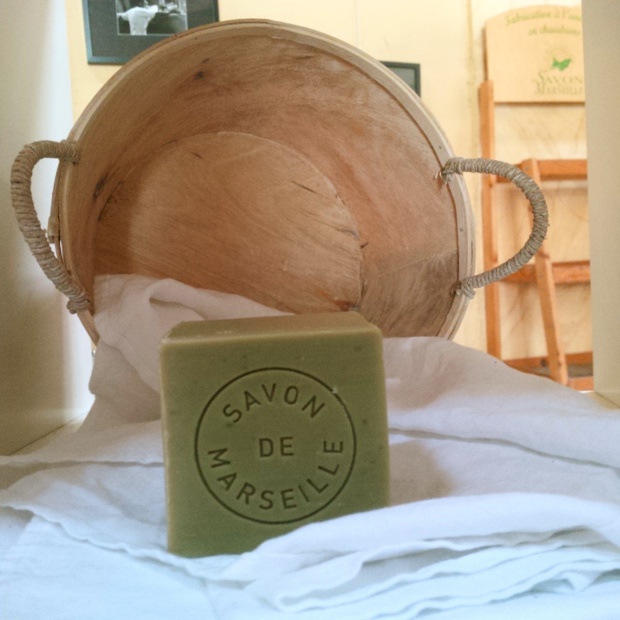 Information
To learn more about the Fer à Cheval soap manufacture and about le Savon de Marseille you can go on site : Savonnerie du Fer à Cheval, 66 Chemin de Sainte-Marthe, 13014 Marseille

Or go online : http://www.savon-de-marseille.com/

Educational tours are operated on Wednesday 2pm (about 1h visit). For groups, reservations are required on Thursday 2pm (04-91-10-30-95). 3€/person. Free parking