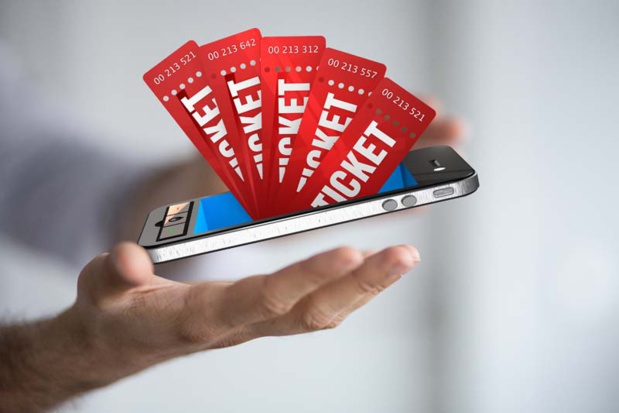 The websites of train ticket exchanges in France inspire transportation operators, such as Voyages-scnf.com or even Blablacar. Today, some hope to become true multi-transportation search engines - DR: Fotolia Vege
Travelers with small budgets have to be forward-looking.

Today, more than ever, it is recommended to reserve a train many months in advance to be sure to obtain the famous Prem's.

This year, the SNCF was even readier than usual by offering summer tickets on February 5th, 2015.

Those who forgot to set their alarms at six in the morning, or who changed their travel plans, can still find a solution thanks to ticket exchange websites.

In France, there are three major platforms on which travelers can sell their non-exchangeable tickets or non-refundable tickets in full legality.

Because, while the SNCF refuses to promote these types of services, it does not condemn them, inciting only the client to watch out for tickets bearing the buyer's name or e-tickets.

Troc Des Trains makes a business turnover of €200,000
The most developed website is without a doubt Troc des Trains.
It was founded in 2005 by Bernard Thomas, a retired engineer, to give a hand to his daughter. 600 to 700 new tickets are put up everyday.
"The volume remains stable because the number of Prem's eligible for sale has not increased,"
he assures. Everyday, the website attracts between
10,000 and 20,000 unique visitors looking for low prices.
A community that calls the attention of the leader in carpooling Blablacar, Capitaine Train, as well as voyages-sncf.com, with whom Bernard Thomas has signed some agreements.
In this manner, he plays the rather efficient role of a business provider: the transformation rate of Internet users coming from Troc des Trains reaches 25% on voyages-sncf.com.
These partnerships have enabled him to reach
a business revenue of 200,000 euros, last yea
r. A rather important supplement to his retirement pension, especially since he's almost the only one managing the website, with a few freelancers to handle the moderation.
A little gold mine that he leaves in survival mode, without really taking the time to make it fruitful.
"It is true that the interface remains quite simple, and that I don't do much to become famous. I don't really have the time to manage it, especially since I didn't create this website to make money but rather to give a favor.

People contact me at times to buy it out, but we'll wait for the right time."
Train tickets and other services: shows, trips…
Opposed to the artisanal model of Troc des Trains, the website
zePass
is clearly more commercial.
Launched in 2008, it gained importance since its buyout in 2012 by the ticketing company, Digitick.
It conserved its activity of reselling train tickets that accounts today for half of its audience for 30 to 40% of its business turnover, of which it prefers to not reveal numbers.
Thanks to its audience of 8 million unique visitors per year, and one million members, the website has also
made agreements with Voyages-sncf.com as well as Liligo for its travel tab.
But tourism doesn't seem to be a priority development axis, contrarily to its competitor
KelBillet.com
.
Born on the same year as Troc des Trains and based on a similar collaborative model, KelBillet took a more commercial turn in 2009.
Yann Raoul, the CEO, explains to us that he offers a
few dozen thousand tickets per year, of which 80% are train tickets.
Barely enough to satisfy the 150,000 members.
"We have 1 offer for 90 requests, the sellers are guaranteed to find a buyer for their tickets."
The website has built, over the years, a large community of travelers to which it offers other services: shows, but also trips.
He assures having become a leader in terms of traffic acquisition in France, thanks to its
3 million monthly visitors
, redirecting one million clients towards reservation websites.
The advent of multi-transportation platforms
Today, it works with around thirty transporters and has recently signed on with six new players, including Deutsche Bahn, or the trips of el Corte Ingles.
Yann Raoul certifies that his company of 16 people is profitable, with a business turnover of 35 million euros.
He has just proceeded to a fundraiser of 2 million euros to Bpifrance and CIC Entreprises to finance its European development under the name of Gopili.
After establishing himself in the United Kingdom, he has recently announced an opening in Spain.
"The resale of train tickets is no longer the heart of our activity, because it is a collaborative service for which people do not want to pay.
We now wish to put forward the plurality of the offers on our platform that enables to find a better transportation offer whether it is by train, bus, plane, or carpooling."
The Macron Law that liberalizes bus trips should conduct business and
place the milestones for a large European platform, gathering all of the transportation offers possible.
A website that could eventually be of interest to travel agents.