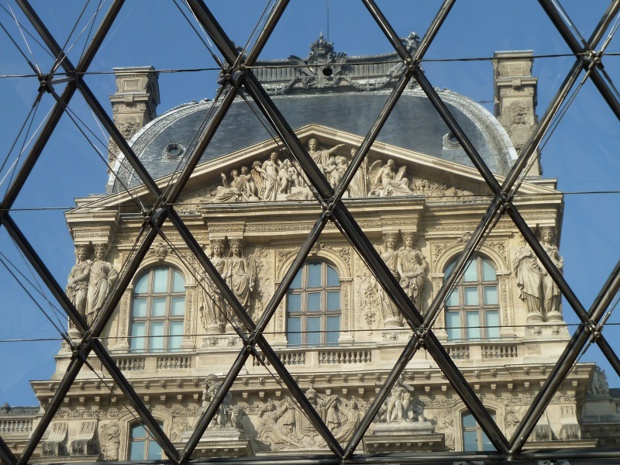 The Louvre museum reopened on Wednesday June 8, 2016 - DR: JDL
The water level of the overflowing Seine started decreasing after the major flood that affected the region of Paris last week, enabling the reopening of the
Louvre
museum
on Wednesday June 8, 2016 at 9 am.
However,
"the Islam Arts department will remain closed until the reinstallation of all of its collections,"
states the museum on its website.
The
Orsay museum
is also reopening.
Other Parisian museums or touristic sites that were closed during the Seine overflow returned to normal operations since Sunday or Monday, such as the
Orangerie Museum, the France National Library, la Conciergerie, le Grand Palais, le Palais de la découverte or Sainte-Chapelle.
Outside of Paris, some national monuments have also reopened like the
Chambord Castle, that of Azay-le-Rideau (with partial reopening), the Rambouillet Park or the Fougères-sur-Bièvre Castle (expect for the gardens.)
A call for solidarity
However, the flooding did cause damage, especially at the
Chambord Castle
"that was largely surrounded by the water,"
states the website.
"While neither the castle nor its collections were deteriorated
[…]
severe damages are seen in various areas of the national domain that expands over an area equivalent to Paris proper and houses a large vernacular heritage listed as a historical monument."
The cost of restorations is estimated at
hundreds of thousands of euros
of which a portion will be covered by insurances and public funding, but not all.
In this respect, the Chambord Castle calls for solidarity.
"Your donations will go toward first aid construction work that will aim at the roadsides
[…]
some damaged art pieces
[…]
the anti-fire defense system of the castle
[…]
replacing the torn out trees and realigning the major axes."
The situation is similar in Montargis where the pieces of the Girodet museum that were stored in the reserve got flooded.
"The remaining paintings, sculptures, drawings and casts were damaged by the most frightening overflow in the history of Montargis,"
states the Musée Girodet Friends' Society that recently launched a
crowd funding campaign
to urgently conserve, then restore the wrecked collections.
The museum, that has been closed since 4 years for renovations,
should reopen in 2017
.
"Today, all of this may be called into question but the museum is counting on you to help reopen it as soon as possible."
Inondations : les musées parisiens rouvrent ce mercredi 8 juin 2016