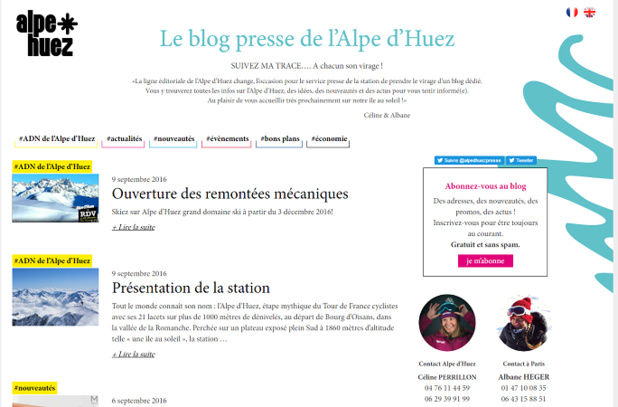 The press blog of Alpe d'Huez has the objective of replacing documentation and press releases aimed at journalists - screenshot
The graphic and editorial charter of Alpe d'Huez's communication material in Isère (38) is changing.
It is switching to black and white and it now displays designs symbolizing the ski resort's slopes and skiers.
The winter resort's press service will no longer send documentation and press releases to journalists. It will rely on
a blog devoted to the press
that will serve as a
"door to access Alpe d'Huez's press information,"
explained a statement.
It will be updated in realtime, with new material added daily and translated in English.
Isère : l'Alpe d'Huez lance un blog dédié aux informations presse