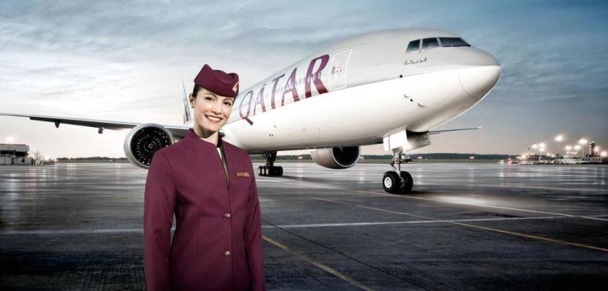 After London, will Qatar Airways place the A380 in Paris? DR
Will Qatar Airways' next A380 make it to the landing strip of the Paris airport?

The issue has not yet been solved by CEO Akbar Al Baker.

However, he announced at the ITB Berlin conference, that the company's first A380 will link London and Doha in December.

Initially, Qatar Airways had ordered 13 aircrafts, with 3 options.

Their delivery was postponed several times to wait for the completion of the new airport in Doha.

It should finally be launched in mid-April and will accommodate 30 million passengers.

It is yet to be determined if the company still plans to connect Charles de Gaulle to this new airport with a A380.

Last June, Paris was mentioned as a potential destination.

At the Berlin press conference, Akbar Al Baker said that his next A380 will be placed in airports where slots are scarce.

The French market: a double-digit growth
This description fits perfectly Charles de Gaulle, where Qatar Airways currently uses all of its 21 traffic rights on the French territory.
Last June, it even left Nice's airport to concentrate all its efforts on Paris, adding a capacity of 24%.
It now offers three daily flights aboard its A340, allowing to improve connection times in Doha for all 136 destinations in its network.
"Expanding our flight frequencies allows us to move up in GDS, but also provides greater flexibility for business travelers,"
says Eric Didier, director of the French branch.
Beginning in May, one of its A340 will be sent to review to be replaced by a 777 configured in two classes with 42 business seats and 293 in economy.
"This perfect timing to meet the demands of vacation customers during the summer season"
assured Eric Didier. The overall capacity will increase by 80 seats during the three summer months, before the A340 returns to the fleet in September.
While the company does not provide any specific data on its profits, Eric Didier voices seeing a double-digit growth in France in terms of passengers and revenue.
But the lack of renewed traffic rights may compromise his development attempts like its competitor Emirates.
The arrival of the A380 to Paris could help him find a temporary solution while waiting to win the famous extra slots.